The ticket to a shopping spree to remember! Redeemable instore and online, gift cards are valid for 3 years.
The Strandbags gift card is the perfect gift for any occasion. Give the gift of choice to thousands of local and international handbag, luggage, business bag, wallet and backpack brands.
Can be used both in-store and online. Understand more about what our gift card covers in our Gift Cards Terms and Conditions below.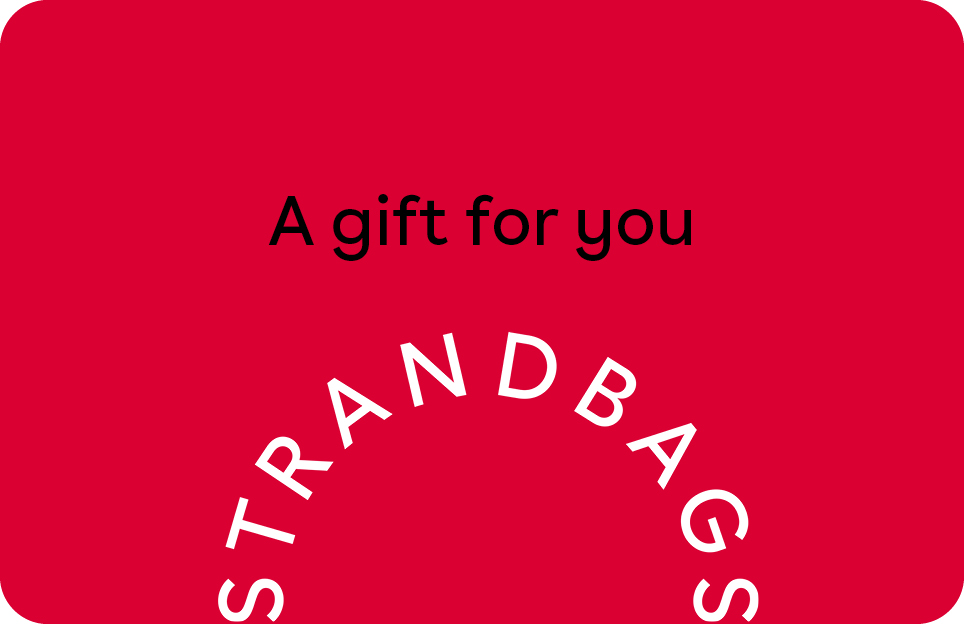 GIFT CARD TERMS AND CONDITIONS


Gift cards expire 36 months from the date of issue and must be redeemed before the expiry date.
Can be used both in-store and online.
Treat gift cards like cash.
Cannot be used without register validation.
Redeemable for goods at any Strandbags or Zelows Store, and also online at Strandbags.com.au.
Not transferable for cash or credit via EFTPOS and is non-refundable.
When the purchase cost exceeds the available card balance, the cardholder will be required to make up the difference with an alternative form of payment.
Change may be given for the remaining balance up to 10% of the gift card's face value.
Gift cards are highly negotiable and, as such, should be kept secure.
You can have only a max of 2 gift cards per order. Maximum total order value is $200.
The Strandbags Group Pty Ltd will not be liable for any gift cards defaced, mutilated, altered, lost or stolen and they cannot be replaced or refunded.